Discover the new album of Diggin', the musical project carried by Botte Secrète
The whole team at Botte Secrète is proud to present their band Diggin' and its new album "Another Logic". Because a creative agency does not exclusively work on clients' projects, it can also promote and highlight the talent of its members.
About Diggin'
The project born in Lausanne is proving its worth. Diggin' reinvents the iconic style of soul music by hinting at alternative pop and a sound universe melting sweet mellow tones. The result is both refreshing and nostalgic. Barely released, the songs are already aired on national and international radios. The reception is unanimous: the songs stand out and appeal to specialists and the general public alike.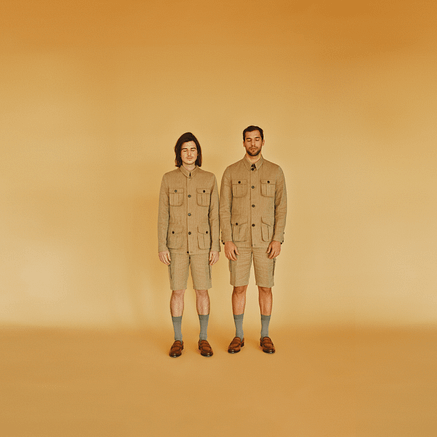 Highlighted by a cover that is both absurd and strangely minimalist, once again by Anoush Abrar, the new long format confirms the group's rarely equaled power on the Swiss scene. Alongside Ka/Noa in styling and the graphic design studio LO-OL, the group questions the workings of the music industry, our so-called "classic" industrial society and even the gap between a professional and private life. Diggin' invites reflection and those who listen are drawn to rethink their patterns, their routines, sometimes simply by a suggestion to observe what can seem invisible.
The promotion of "Another Logic" is in full swing and many dates are coming with the summer weather. We look forward to keeping you informed with the latest news from the band. A few surprises are already in the pipeline.
Discover our projet mixing music and business in the pages of Cominmag: